If I got a rupee for every time I said "oh my god, it seems like yesterday was 2013. 2020 vara pogudhaa!, I still wouldn't be able to buy a kilo of onions. But onions aside, am I the only one who thinks we are undermining the speed of time (not like using physics and all but you know what I mean)?
2012
Seriously, I wouldn't be surprised if someone told me that yesterday was 12/12/2012 and I was one among the five-hundred students in the AFAC Playground practicing our drills for the Air Force School Annual Sports Day while waiting for a meteor to hit us and watch the world to end? I would believe it without second thoughts. BECAUSE IT DOES FEEL LIKE I WAS IN 10TH STANDARD ONLY YESTERDAY. However, I'm still bummed about the fact that the world didn't end. I bid an extra special goodbye to my parents that day when I left for school, kissed my tennis racquets and on top of that, I was extra jubilant that I won't have to give my 10th board exams!
At school, few girls of some class huddled in an impenetrable group as they usually do and discuss First World Problems like which boy likes which girl, why they should no more give their maths copy to their class guys every morning to copy down the homework before assembly and devising subtle mechanisms that'll help them rat out copycats during a class test to the teacher among other pressing issues. Anyways, among such throbbing problems – that day, they were discussing about which parts of Coimbatore would be pulverized to granules first when the meteor hit.
"Hey, my sister was telling okay that Town Hall will be demolished first. You know why ah it's because pin-code wise town hall is 01."
"Ae, that is so stupid-u. My mother said whole India will be gone like in that 2012 movie itself. That's why that movie name is 2012. Today, it will happen like exactly what happens there in that movie. My mother and all won't say lies."
"You all are wasting your time. I know a way not to die. When it is 2pm, sky and all will go dark that means, the end is near. Correct-ah­ at that time if you cross your fingers in right hand (because obviously left hand means bad) then those with their fingers crossed won't die."
Apart from all this, there were a few students saying that it was an alien invasion (clearly die-hard fans of American Sci-Fi movies). But I was just carefree, happy that I'd be dead by the time the day ends. The only thing I was a bit sorry about the world ending was that I wouldn't be able to look (read creepily stare) at my crush anymore.
Spoiler alert (to my 15 year old self): You don't die and your crush isn't as great as you think he is.
WHAT A BUMMER. Sooooo, I lamentably drudged through the next few months and somehow wrote and finished the boards. it feels like y-e-s-t-e-r-d-a-y.
2014
So one day, I came home from school and my mom says, 'you have a parcel from London.' I was beyond excited that the neural system from my head to mouth forgot how to function. 'Wahwahyuwhatiswahwah' (read whaaaaaaaaat is this ohmygod ohmygod where is itttttt?!!! aaaaaaah). As you would've expected, my parents opened the parcel already, dished out the contents (with more excitement that me, by the looks of it) and laid out the stuff on the dining table. Because, that's just Tamil parents for you. Even if I get a card, advertisement pamphlets mailed by LIC/HDFC/HSBC, my parents will be there to open it before I even know that there was a letter mailed to me. Because curiosity is a characteristic my parents possess in excess and in addition, a knack to disguise the curiosity as 'concern'. I should take notes from them.
So, to 2014. I was a hormone-driven, hardcore One Direction fan (thank God, it was fleeting, lasted just for like 3 weeks or something). Most of that time, I diligently spent on making Instagram photo edits on my iPod touch, lyrics posts and joining One Direction fandoms on Tumblr and Instagram. And I had joined Goodreads – courtesy of a friend from the One Direction fandom who said that there was a book (Finding Harry Styles*) which was going to be given away for free to one lucky winner on Goodreads. With full conviction of winning, I entered the contest only to see that the giveaway was purely for US addresses. Okay, worry not. How about ordering on Amazon? Just 1000 rupees. My mother would skin me alive. Again, what a bummer.
But I am very motivated person, you see. Motivated when it comes to anything that doesn't involve academics. Hence, after a nice, hot water bath and evening tea with Marie biscuits, I obediently sat down on my table, with a streak of vibhoothi** across my forehead and started writing an e-mail to the author of Finding Harry Styles. The e-mail was supposed to be long – conveying my loyalty to the One Direction fandom, my undying love for Harry Styles, how I would love to read about them from an author like him. But I wrote just a paragraph stating that I would love to read his book about Harry Styles but I don't have enough money to buy the book and that'd he be doing so much punyam if he could give me one for free. I think he saw through my shameless desperation and also he was very kind, he replied saying he'd love to send a copy and asked for my address. Voila!
Spolier alert (to my 17 year old self): That book is not about One Direction AT ALL. Not a WORD. And your mom calls every single person in the extended family and tells them about how an author sent you a book from London!
* – Harry Styles was a member of One Direction. Cute guy.
** – sacred ash (smeared on ones forehead for religious beliefs)
2015
My parents and I were on the train, on the way back home from Central University of Tamil Nadu (where I would eventually go to do my undergrad) after the counseling. The course was integrated and extended for 5 years and on the day of my counseling, former President of India, Dr. Kalam passed away. My parents – happy and dopamine-drugged from the prospects of me getting into a Central University were conversing in the train and eventually after talking about literally everything (owing the absence of the Hindu newspaper), they stumbled upon Dr. Kalam's death. And my mom said this (logically, of course):
'If you think and see, maybe Dr. Kalam died because now that Janani got into CUTN, he can rest peacefully. Correct-ah when Janani finishes her course, it will 2020 and India will be a superpower then, she can takeover as RBI-Governor and all. Perumale! Just the thought gives me the flutters! Can't wait for 2020 already!'
Spoiler alert (to my 18 year old self):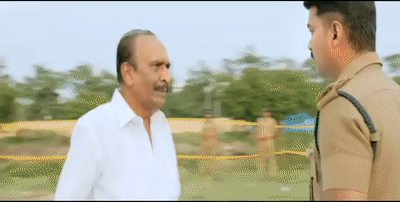 I've lost count of the year. In fact, this includes multiple.
12 years old Janani: attracted to glittery notebook labels, wants to marry Steven Gerrard, has no aim/ambition/goal in life whatsoever, hoards mechanical pencils where the pencil's crest had to be thrust from its backside, hates eating vegetables and could do better in biology if she tried (by Rajeshwari ma'am in my report card).
I was in 7th standard. All that I cared about was playing during lunch break, going back home and playing with my area friends all over again. But one evening I was made to stay back from playing basketball, since my dad's colleague's family had come over for dinner and their daughter was pursuing her bachelors in economics in Delhi University. I hadn't heard the term 'economics' until then. Even if I had heard, I hadn't paid enough attention for it to be laid in my memory. But 'economics', eco-no-mics sounded so fancy. I thought it was about trees and ecosystem and microphones. Ohmygod so interesting! Moreover, my dad's colleague's daughter was easily likable and pleasantly entertaining – asking me about books, what I like to watch on TV, my classmates. So, I remember thinking if I do economics as well, I'm sure I'll be fun like her. There. That's incisively how I decided I'd pursue Economics.
People (read nosy relatives) ask (mockingly, of course) what I plan to do with my wonderful life, I always said I am going to study economics.
'And what are you gonna plan to do with one economics degree?.'
'I will do logistics.' (I meant to say statistics but due to fate, memory lapse, low concentration, focus and playfulness I kept saying logistics for the next two years till I had probability in 9th class maths and it was too late by then because my paati started telling people Janani logistics panna pora.) Anyways, realizing economics is not about trees and ecosystem and microphones was a relief as I was flunking biology by then. And I found credit, GDP, consumption-investment interesting (not like nerd-level interesting but it didn't make me cry when I studied it).
In some ways I think it was a (reverse?) psychology of some sorts that made me like economics, repeatedly saying I'm gonna study economics whenever any elder approached, just to leave me alone, I actually ended up liking economics and look, I'm getting a masters in the same 8 years later!
No spoiler alert for this one. Oh wait, I did end up almost choosing the science stream in 11th because I enjoyed physics as well but during admission, a couple of nice teachers said 'studying 3 subjects you don't like for 1 subject you like' >>>> 'studying 1 subject you like with 3 new subjects. So you possibly can't do miserably'.
'I took the road less traveled and it made all the difference.'
Anyways, 2009-2019 was challenging on SO many fronts. Board exams were the least difficult of all. So much hype about those exams for what only I don't know. And then there was – moving out to university, learning to on live fruits and corn flakes and Maggi for most of the time, getting studies done, and the best part is making friends with so many amazing, quirky people (mostly in the last five years). When I started writing out this post, I thought I should write about all the significant incidents of my life from 2009-19 but as my memory would have it, I couldn't actually remember more than a few. My old self would've discarded this post and be like 'I shouldn't post this, it's not complete. What would people think?' but now I'm more of a 'Who cares?!!! You've got one life. Don't think twice, it's alright.' In 2009, I was this kid who ran away looking at spinach on the plate and now I'm this woman who buys broccoli at pazhamudhir nilayam to make salad for dinner. The changes, they're so subtle that you never notice it. But you look back at the decade and I can bet, it'd make you go WOAH! I hope your WOAH! is nothing short of incredible! Happy New Year, you guys!